Newmed
Newmed Range of Autoclaves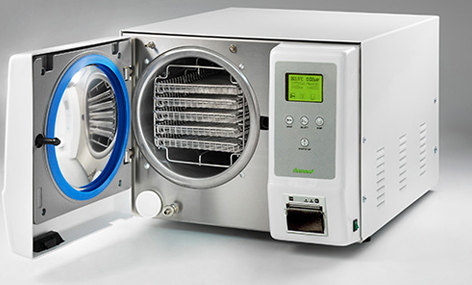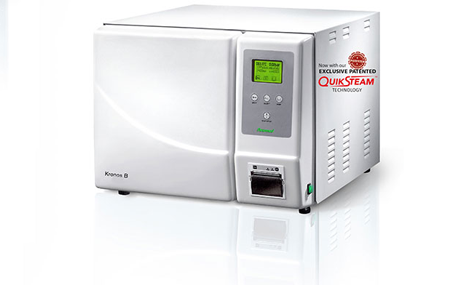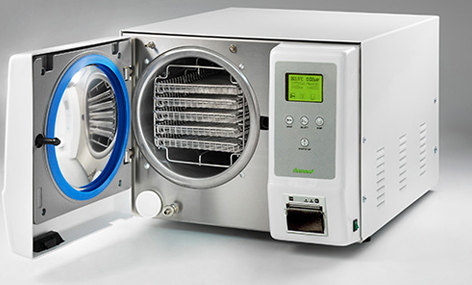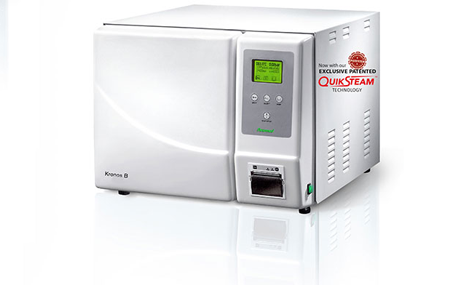 We are delighted to be an approved stockist of Newmed, the internationally-renowned manufacturer of high-quality medical sterilisers.
Featuring a stylish, Italian design and curved edges for easy cleaning, Newmed sterilisers utilise leading technology at affordable prices.
With fast, pre-programmed cycles and an automatic door closure mechanism, Newmed sterilisers are suitable for solid, hollow or wrapped instruments and porous loads.
What's more, all Newmed Kronos Class B sterilisers are now able to achieve rapid Class B cycle times up to 20% faster than before, with their exclusive, QuikSteam™ technology.
Available in B, S or N class and in sizes ranging from 6 to 23 litres, the Kronos is the perfect solution for busy practices requiring a high throughput. If you have your own treated water supply, you have the option to permanently plumb the unit in and connect to your own drainage system.
Including a printer as standard on all models and an optional USB port for effortless data capture, the Kronos range offers full record keeping capabilities, enabling you to comply with best practice guidance.
All Newmed sterilisers include simple and cost-effective service protocols to ensure a low cost of ownership and minimal service downtime.
Newmed
Key Features
Suitable for solid, hollow or wrapped instruments and porous loads
Fast, pre-programmed cycles
Exclusive QuikSteam technology, facilitating Class B cycle times that are up to 20% faster
Easy to use interface
Full record-keeping capabilities
Minimal cost of ownership and minimal downtime