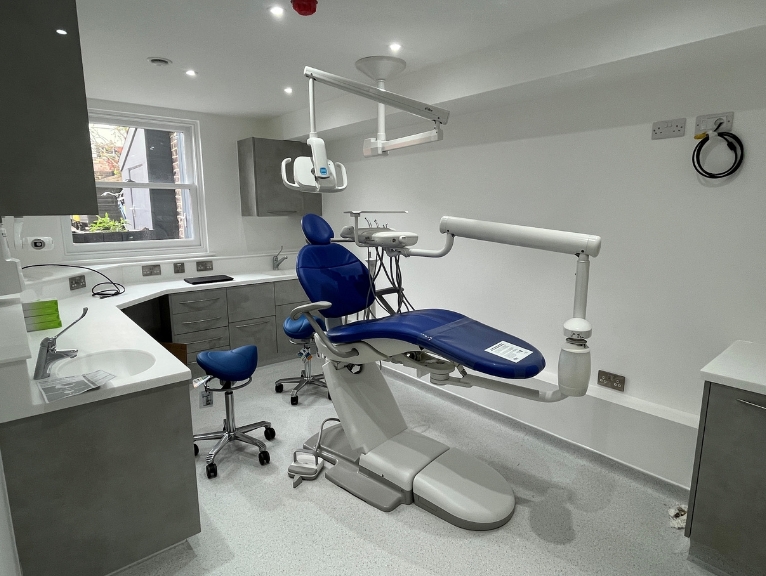 21st April 2023
Best Design Ideas for Your Dental Practice
Building your dental practice from the ground up represents a significant investment both financially and in terms of time and effort. While top-quality staff and equipment are obviously vital for any clinic to function correctly, there are many reasons why good design is also crucial for your dental practice.
The layout and design of your dental practice can play a substantial role in how successful your clinic will be. That's why we decided to look into some of the best design ideas for your dental practice while explaining the importance design holds to your clinic.
A Staff-Friendly Layout
Your dental practice's layout can have a significant positive impact on the efficiency of your staff teams. Consider designing your practice with movement and ease of use in mind, with open space allowing your dentists, nurses and hygienists to move freely throughout the area. Naturally, it will take time for staff to get used to a new layout, but with time, the rise in productivity will become noticeable.
A simple, accessible layout will benefit your patients and users, too, as new and existing patients will be able to move throughout your dental clinic with ease, further highlighting how important design is to your dental practice.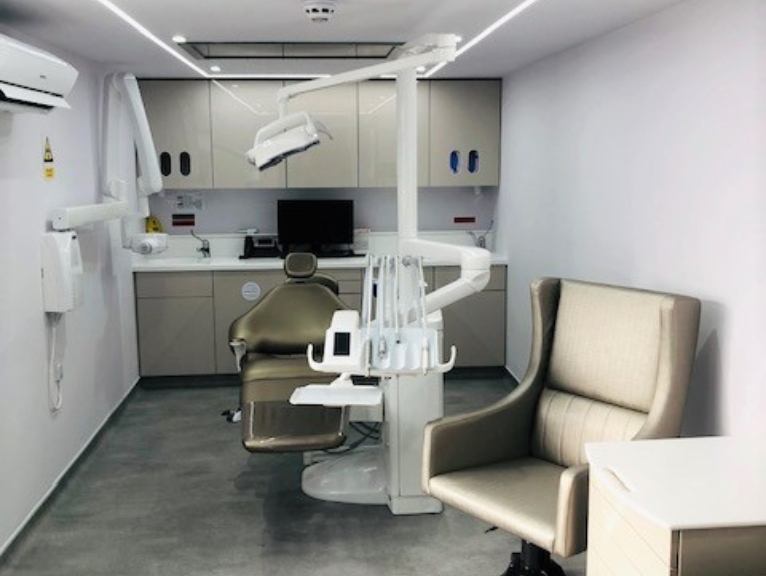 Prioritise Patient Comfort
One of the key reasons why good design is crucial for a dental practice is to benefit the people on whom the clinic depends: the customers. Across numerous industries, first impressions have a lasting effect on customers and can have a substantial impact on their likelihood of returning as repeat users. It's crucial, then, that you ensure the design of your dental practice has the effect you want it to.
For many people, going to the dentist can be scary or nerve-racking, so putting them at ease is of paramount importance. In order to make your patients and users comfortable in your practice, be sure to include pleasant imagery in your dental design. This will improve your patients' mood, supporting them to feel at ease. In addition, if your users feel safe and looked after, you increase the likelihood of them referring you to friends, family and colleagues.
Sometimes, Less is More
While it may be tempting to maximise the number of treatment rooms to increase your patient throughput, it's important to balance this against the individual patient experience. Across many industries, not restricted to dentistry, repeat customers are likely to provide a more significant impact on your business' success than processing large volumes of new users.
To that end, ensuring that your treatment rooms have enough space to deliver top-quality care consistently is a vital step in dental practice design. In addition, make sure that equipment can be properly stored and used to the best of its ability and that your staff are able to carry out their tasks safely, effectively and comfortably.
Separation and Clarity
As mentioned above, patient care is one of the critical reasons design is important to a dental practice. While comfort forms a significant part of this, clarity isn't something to underestimate either. By giving your patients and users clear boundaries over public and private spaces, you can ensure they feel that a certain area was designed with them in mind, further setting them at ease.
On top of this, giving that separation reduces the chances of patients feeling as though they're waiting in an office or administrative space. Giving the users a proprietorial feeling in the waiting room can relax them and make them feel welcome, increasing the chances of a repeat visit.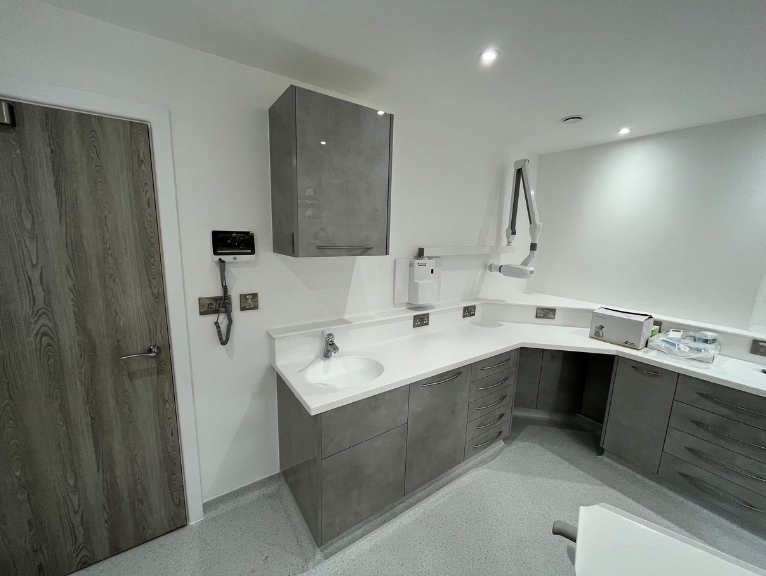 Don't Forget Aesthetics
In the modern world, dentistry is a business that must be financially viable. While ethics and public service are the cornerstones of why dentists go into business, it's also vital that your practice is professional, competitive and attractive to customers. Not only does this ensure business growth for you, but it also offers stability and support for your staff.
To that end, striking the right aesthetic chord is a crucial step towards realising why design is so important to dental practices. Patients, as with all customers, will judge the appearance of your dental surgery, meaning that drab, uninspired or shabby appearances will have a lasting impact. Therefore, create an environment that uplifts your customers and patients and encourages them to revisit.
Deciding to take an artistic approach to dental design can also have a noteworthy impact on your staff. Studies show that staff who operate in an aesthetically pleasing workspace are more loyal, productive and less likely to suffer from burnout or workplace exhaustion. It's clear, then, that maximising your aesthetic output is an integral part of dental design.
Sleek and Professional Dental Practice Design
Here at Curran Dental, we've built a reputation throughout the dental community for creating beautiful, clean and ergonomically excellent surgery designs. Because we understand why good design is crucial for your dental practice, we deliver solutions tailored specifically to the needs of each individual dental practice.
Our fully-rounded, end-to-end services take your dental design from the drawing board and make it a reality, and undertake every project with a clear understanding of budget and time constraints. This allows us to produce something extraordinary, unique and successful for your dental practice.
Commitment to ensuring your premises look and feel professional and inviting while operating at the highest level of efficiency is at the heart of what we do. Find out more about our design and build services, or get in touch with any further queries.
Further Reading

---