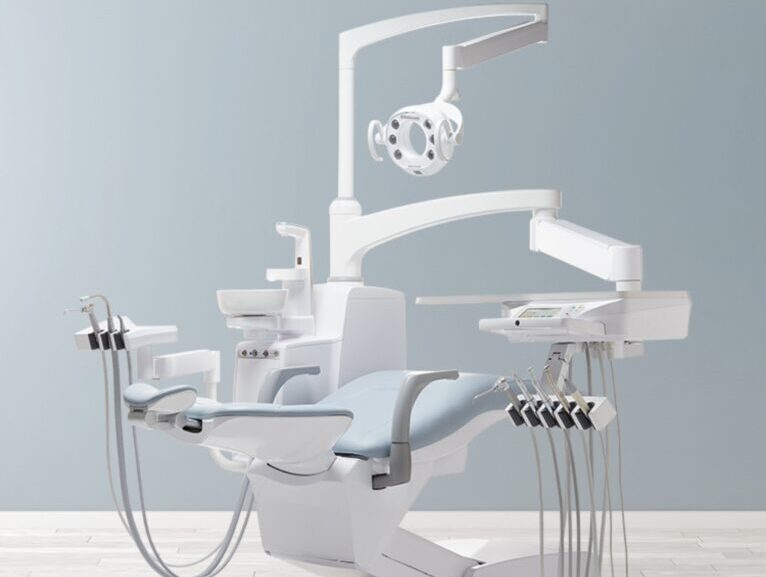 17th March 2023
How Planned Maintenance Packages Can Benefit Your Dental Practice
As any dentist or dental practice manager will know, effective, well-maintained equipment forms the cornerstone of any dental practice. Whether it's dental units, x-ray technology or suction and sterilisation equipment, having the right tools, kept in good working condition, is crucial for dental practice staff to do their jobs safely and effectively.
That said, high-quality dental equipment can be a substantial investment for many practices and should problems arise with the tools in question, repair or replacement can create an uncomfortable and unexpected cost. With dental equipment often being constituted of numerous small parts forming intricate and sometimes delicate inner workings, even top-level equipment can be prone to damage through constant use or simply age.
Here, we will explain how investing in planned preventative maintenance practice for your dental practice can help alleviate these issues and save you money and time in the long run. We'll also cover some guidelines and regulations that ensure equipment and practices operate safely for patients and staff alike.
What are the regulations?
As experienced practitioners will know, since 2011, dental regulations have fallen under the remit of the Care Quality Commission (CQC). Their Regulation 15 stipulates that:
"All premises and equipment used by the service provider must be clean, secure, suitable for the purpose for which they are being used, properly used, properly maintained and appropriately located for the purpose for which they are being used."
These guidelines are upheld by CQC inspectors, who can arrive for either announced or unannounced inspections. Should these guidelines fail to be met, the CQC can refuse registration for dental practices until the regulations are once again adhered to.
It's not only patients whose safety is considered when discussing dental equipment maintenance, though. The 1974 Health and Safety at Work Act requires all equipment and machinery to be "maintained in an efficient state, in efficient order and in good repair" in order to ensure the safety of patients, staff and anyone else visiting the workplace.
The sanctions for failing to keep to these regulations include fines, disqualification and, in extreme cases, even criminal prosecution. It's clear, then, that planned preventative maintenance is crucial for your dental practice, its staff and its patients.
Business benefits of planning dental practice maintenance
Not only does ensuring consistent maintenance keep your practice in line with CQC and HSE guidelines, but it can also represent significant cost savings, too. By planning ahead and taking a preventative attitude, practices can avoid the high, unexpected costs that can occur when a piece of equipment fails to meet guidelines or malfunctions. Engineers and other maintenance professionals can often spot faults and problems with equipment before the issue becomes too drastic, resulting in substantial long-term savings.
However, practices can save more than just money by planning their dental practice maintenance. Engaging an experienced and dedicated maintenance team can also reduce the time and administrative burdens that are often associated with equipment repair and regulation. In addition, maintenance providers usually offer a comprehensive and 'hands-off' option for dental practices, ensuring that equipment is kept safe and effective with minimal input from the practice itself.
What maintenance does my equipment need?
Dental practices make use of a myriad of different equipment ranging from handheld probes and scalers to the more complex X-ray and digital imaging facilities. Ensuring you understand the maintenance needs of each piece of equipment is a crucial step to maximising the benefits of preventative maintenance for your dental practice.
Hand instruments
The only maintenance required by most hand instruments is repeated and thorough cleaning. Items such as probes, hand scalers, carvers and chisels may also require sharpening to ensure efficacy and safety for the practitioner and patient. Not only can adequately sharpened hand instruments reduce the chances of accidents, but they can also lessen the impact of fatigue, resulting in a faster procedure.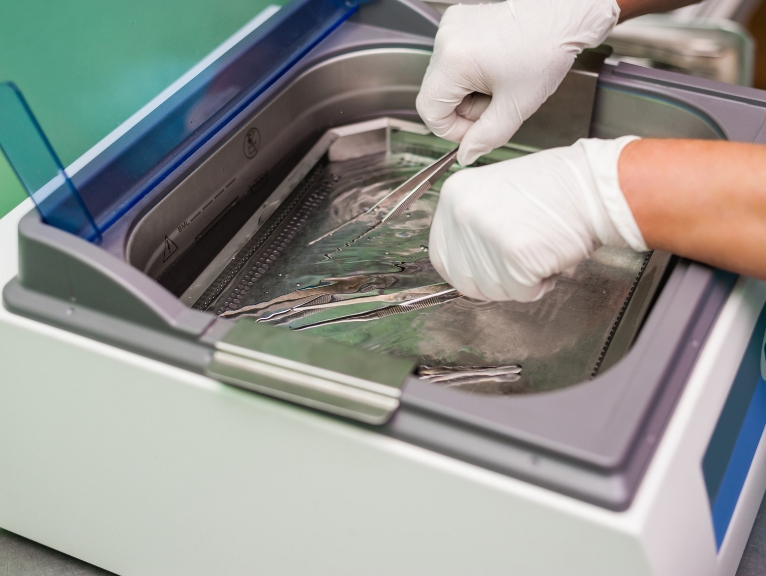 Suction equipment
Suction equipment can often require more intricate maintenance, as well as daily and weekly cleaning routines. Ensuring you or your maintenance team follow the manufacturer's product care instructions is an excellent starting point, and ensuring that the machines receive regular servicing from a qualified technician is crucial.
Electrical equipment
While the nature of electrical equipment in use can vary from practice to practice, it's clear that its overall complexity is only increasing. Dental units often form the focal point of practice and require regular servicing by specially trained technicians. Similar requirements are necessary for other complex pieces of electrical equipment, including X-ray machines and digital imaging facilities.
Above: A-dec 500
It's also crucial for any dental staff using this equipment to undergo in-depth training to ensure the machinery is correctly used. Not only does this extend the lifespan and reduce costs, but it also lessens the chances of illness or injury caused by misuse.
Comprehensive maintenance cover with Curran Dental
At Curran Dental, we believe that ongoing support and maintenance are crucial for practices to make the most out of their equipment. Our maintenance packages offer comprehensive resources and advice, available through Curran Connected, our complete knowledge and service hub. On top of this, our teams of dedicated and highly-trained engineer and maintenance teams can ensure that your practice benefits from the highest quality repairs, servicing and advice.
To find out more about how to plan maintenance for your dental practice equipment, visit our maintenance page or, for more information, feel free to contact us today.
Related Articles
---

---