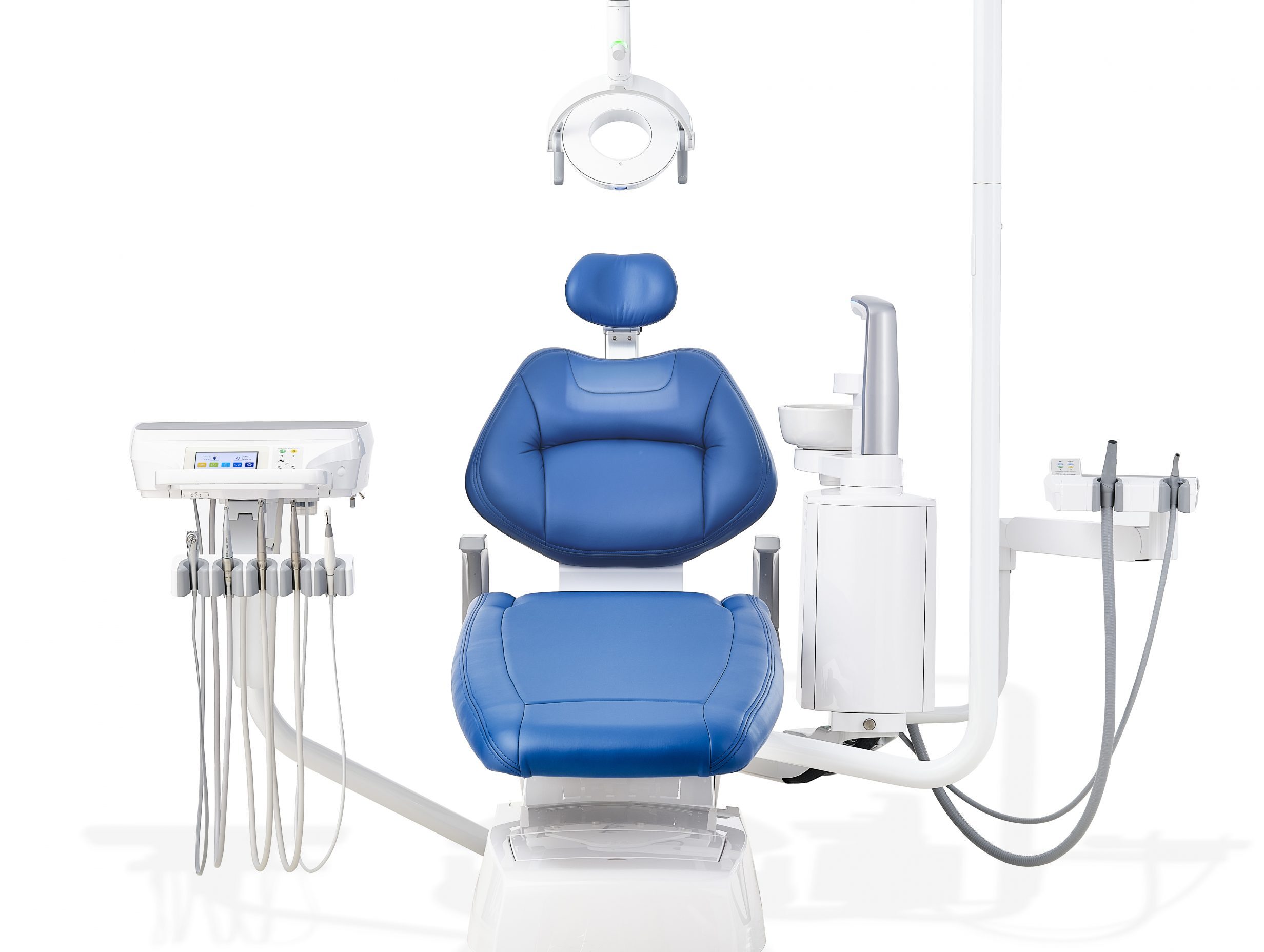 17th February 2023
How Dental Showrooms Can Make All the Difference to Your Practice
Ensuring you've got the right equipment for your dental practice is a challenge we at Curran Dental understand. Balancing cost and efficacy, aesthetics and practicality, as well as numerous other factors, can be a tricky situation to navigate. That's why we put together this article highlighting the importance of dental showrooms.
Ranging from cost effectiveness, staff familiarity and even patient retention, we firmly believe that there are numerous fantastic benefits of using dental showrooms.
First Hand Staff Experience
The backbone of any dental practice is a dedicated and motivated team. While learning about features in brochures or online is an essential first step in equipping or updating your staff members, nothing can replace the hands-on experience of interacting with a product in person. Allowing your staff to engage with prospective equipment via a dental showroom means they can assess the ergonomics of the product, which is likely to be a crucial factor for the staff teams using it day-to-day.
For example, users with specific equipment requirements due to physical needs can benefit from handling the product in person to ensure that it meets their requirements. Such features may not be noticed or fully appreciated from a picture or video, which highlights the importance that dental showrooms can have on staff truly experiencing prospective equipment.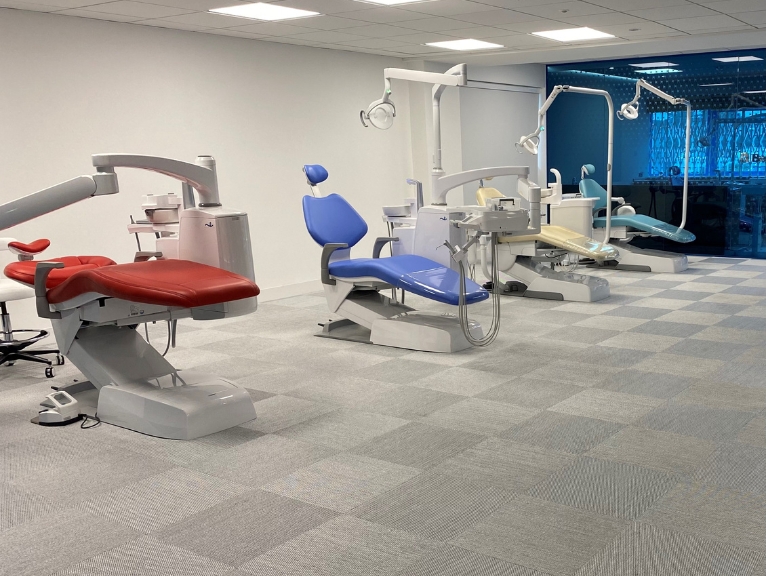 Cost Efficiency
Different dental practices have vastly different budgets and requirements, and finding the right equipment for yours can be overwhelming. One of the benefits of dental showrooms is that they help you to narrow down your decision-making process and establish what is and isn't a necessity.
Features advertised as desirable in a brochure might seem insignificant or superfluous to your requirements once you've interacted with the product. But conversely, the same experience can help dental practitioners identify areas that a product may be lacking in, reducing the chances of replacement costs when equipment isn't fit for purpose.
A Pleasant Practice to Work In
For most practitioners and other staff, a dental practice is going to be somewhere they spend a lot of time. As we mentioned above, ergonomics and workplace comfort are vital, but this extends to creating a space that's pleasant for your workforce.
Aesthetics and design are rapidly becoming increasingly important to the dental sector, with the balance between form and functionality forming a cornerstone. The benefits of a pleasing workspace are well known, including staff happiness, higher productivity and fewer mistakes. All of this supports your practice in providing a better experience for staff and patients.
The important role dental showrooms play in achieving this cannot be overstated. Those looking to redesign their practice can get an excellent sense of how the equipment will fit with their broader design in scale and aesthetics while balancing these priorities with practicality.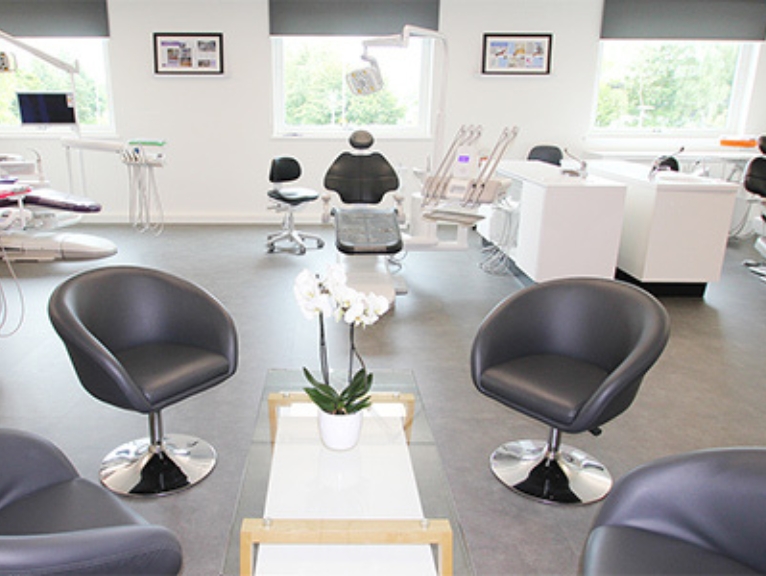 Patient Retention
Good practice design doesn't just benefit your staff; it also goes a long way in retaining patients. A study by the Oral Health Foundation found that fear and anxiety rate highly in people's reasoning for not visiting or revisiting their dentist. This can be frustrating for dental practitioners, as often a significant level of pain and discomfort could have been avoided if the patient had come sooner rather than later.
While patients must always be the ones to make the first move when booking an appointment, dental groups can make this prospect more attractive by prioritising their practice design. By adding aesthetic changes to keep the space light and colourful or using comfortable furniture to provide a warm, welcoming feel, practices can make themselves more likely to retain patients.
In tandem with this, comfortable and accessible equipment should be another priority for practices. For example, ensuring a dental chair operates smoothly and gives a patient the right level of support can help them feel at ease, increasing their likelihood of a return visit.
Designers can establish whether products will fit with their desired, patient-friendly ambience at the same time as identifying whether or not comfort and practicality requirements are met.
Expand Your Knowledge
For both experienced dental practitioners as well as those starting in the industry, dental showrooms can provide a necessary learning experience.
Sales reps' in-depth knowledge of products and services in the dental sector can help to provide practitioners with an insight that they hadn't previously considered. They can also provide answers to questions on products that might not be answered in a brochure or advertisement or that might take a long time to access through customer service teams.
Make a difference in your practice with Curran Dental
Our dental showroom is currently in progress and is expected to open in the late summer. Come and visit us to make the most of our 20-plus years of experience in dental practice design.
Then, our expert designers, construction team, and technical specialists can support you in creating your ideal dental practice. We'll work with you and your business to enhance your practice and turn your ideas into a reality.
Take a look at the equipment and services we offer, and stay abreast of our latest news for more helpful tips in the future. Alternatively, for more detailed information, feel free to get in touch.

---